DeFi Saver dashboard for Liquity allows users to interact with the Liquity decentralized finance protocol. Liquity doesn't run its own frontend in order to remain decentralized and relies on frontend providers like the one offered by DeFi Saver.
Our current support for Liquity includes all basic protocol interactions, as well as our 1-tx leverage management options Boost and Repay with more features coming soon.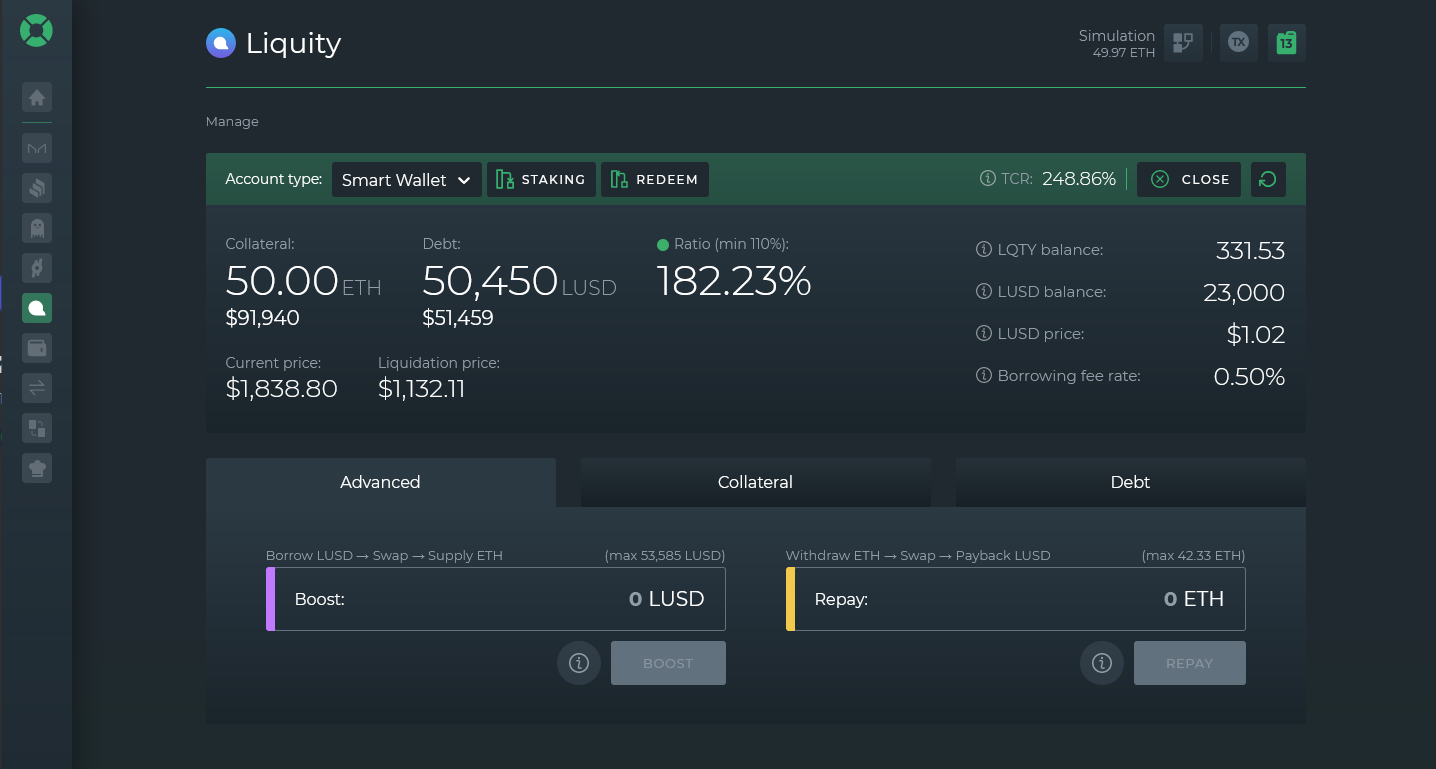 Alongside a dedicated dashboard, we also provide our users with full Recipe Creator support for Liquity.
You can learn more about the Liquity protocol here.